21 Must-See Family-Friendly Movies And TV Shows This Holidays
Want to stay in this school holidays? Check out 22 of the best family-friendly movies and tv shows to keep you and your family entertained!
It's holiday season right now and while you can always go out and enjoy the many activities going on this school holidays, you can also choose to cozy up at home and enjoy a family night in.
What a better way to that than catching up on some exciting and heartening family-friendly movies and tv shows!
So get your popcorn ready and check out these 10 best family-friendly movies and tv shows.
21 Best Family-Friendly Movies & TV Shows To Watch This Holidays
New releases
1. Frozen 2
Families cannot miss the world-wide phenomena Frozen, which has now released its second part. Sister duo Elsa and Anna voiced by Kristen Bell and Idina Menzel are back again with some new adventures and of course another stellar soundtrack that your kids can't get enough of.
Dreamwork Animation has released its brand new series Cleopatra in Space which is a comedic adventure focussing on the untold story of the ancient rule of Egypt Cleopatra's teenage years.
Families can catch this series at 6.00 pm daily on Channel 307 and 606 available on StarHub TV.
3. Aladdin
Prince Ali aka Aladdin is back with its live-action movie remake that will surely be a treat to the senses as you and your family watch the beautiful city of Agrabah come to life and sing-along to the amazing song sequences.
4. Jumanji: The Next Level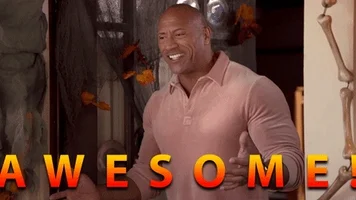 Catch video game-inspired movie which includes comedic heroes Dwayne Johnson and Jack Black in lead roles. Find out how this unlikely group of friends makes it out alive of the dangerous video game world of Jumanji.
5. Toy Story 4

The Toy Story series is back for its fourth installment and its nostalgia all over, join woody, buzz light year and jessica as they take on another adventure
6. Fresh Off The Boat

Asian-American comedy sitcom Fresh off the boat is a must-watch for the whole family as it not only deals with some serious issues like racism but also teaches some life lessons like the importance of never giving up in the face of adversity. Plus, the series has an amazing cast which includes Constance Wu from Crazy Rich Asians and popular Korean-American actor Randall Park.
7. The Lion King

The Lion King is back with its newest remake with superior filmmaking techniques that are sure to bring the beloved characters to life in a whole new way!
8. Incredibles 2

Our favourite superhero family is back with more action and adventure, don't miss this great family-entertainer!
9. Missing Link
Stop-motion animated film Missing Link featuring the voices leading actors Hugh Jackman and Zoe Saldana tells the touching story of a gentle giant and an explorer and their unlikely friendship, which will leave you and your family feeling warm and happy.
All-time favourites
1. Big Little Shots

This cheeky American series which showcases kid's extraordinary talents is a great watch for families looking for some light entertainment.
2. The Secret Life of Pets
Find out what your pets are really up to with the secret life of pets, another great family entertainer.
3. Home Alone

One of THE most loved films in the world, Home Alone never disappoints to make families laugh with it's lead character Kevin's hilarious antics.
4. Masterchef Junior

Masterchef Junior is a great watch for families with children who are interested in cooking or if you're simply looking for a good and tasteful (no pun intended) reality television show.
5. Inside Out
Award-winning animated film Inside Out is a MUST-WATCH for families as it takes you on a journey of self-discovery and shows you how each of your emotions – even ugly ones like disgust and sadness – is necessary.
6. Coco

Disney movie, Coco is a heart-warming story about a young boy who aspires to be a singer despite his family banning music. Find out how young Miguel rediscovers his family heritage and his amazing musical talent.
7. Fighting Spiders

Mediacorp's Fighting Spiders series is great for parents and kids to learn more about life in the 60s in Singapore through the lives of these three teenage boys.
8. Phua Chu Kang

Who can forget Singapore's favourite contractor Phua Chu Kang? A truly Singaporean comedy, PCK is bound to have you and your family in splits of laughter.
9. Mythbusters

Answer some of your child's burning scientific questions with this humorous yet educations show, Mythbusters!
10. Shrek

Go on a journey with memorable duo Shrek and Donkey as they challenge the status quo and discover their inner strengths.
11. Up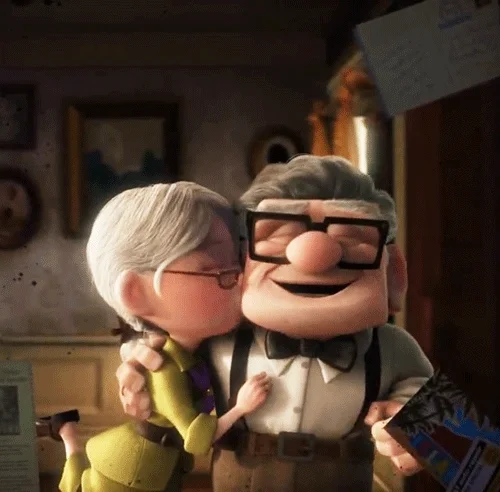 One of Pixar's most celebrated movie UP is all about how adventures await all of us at every age, we just have to be open to it.
12. Monsters Inc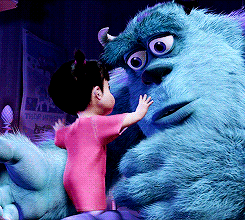 Is your child scared of monsters in the closet? Then this movie will definitely get rid of their fear.
We hope you have an awesome family movie night!