Cartoons That We Grew Up Loving and Should Share With Our Kids
Do you remember waking up early on Saturday morning to watch your favourite cartoons? Or, rushing back from school to catch your most-loved cartoon character? We do! Here's a blast from the past, a list of our all-time favourite cartoons.
Do you still remember the cartoons you watched when you were younger? I still remember being fascinated by all those bright, loud and exciting scenes. They were truly a big part of our childhood and they never failed to cheer us up after a tough day at school. Here are a list of old-school eighties cartoons and why not reminiscence the old days and introduce some of them with your kids!
Jem and the Holograms
A favourite cartoon from the 80s, the storyline revolves around the adventures of Jerrica Benton, a music company owner and her alter-ego, Jem, with her rock group band, The Holograms.
Care Bears
Did you know that the Care Bear characters were first created to be used in greeting cards by American Greetings? They were later turned into teddy bears and then animation. C'mon, everybody adores the Care Bears — they're so colourful, soft and lovable. Just look at them and you'll melt. Although we are talking about the cartoon released in the 80s, Care Bears have come a long way since then and have always been actively coming up with newer cartoons suited for the newer generation of kids. There's no harm asking your child if they will like to watch the original one too!
My Little Pony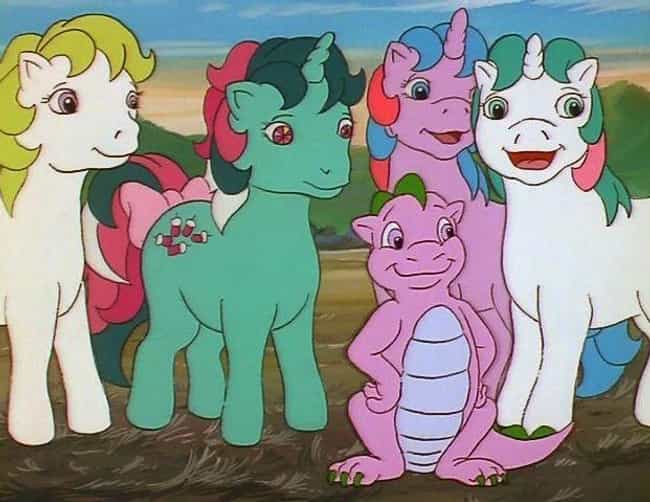 The My Little Pony series was produced by Hasbro and marketed to little girls who love sweet pink, pretty and pastel things. Characters in the series include Megan (the ponies' human friend), Spike (the baby dragon), Rarity, Rainbow Dash, Pinkie Pie, Flutter Shy, Twilight Sparkle and more. My Little Pony, likewise, has gained such a following that the cartoon is continuously remade for the newer generations but the OG one is still the best for us oldies!
He Man and the Masters of the Universe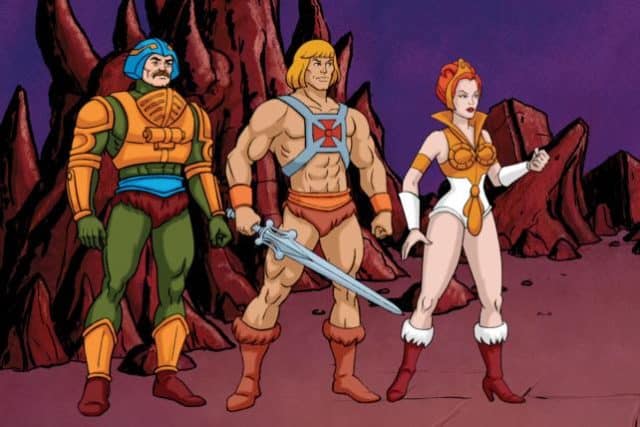 This cartoon was very popular in the 80s. The story takes place on the magical planet of Eternia. Prince Adam is the show's main character and changes into He-Man (the most powerful man in the universe) when he says these magic words—"By the power of Grayskull, I HAVE THE POWER". This power is used to defend the planet from Skeletor and his evil forces.
Teenage Mutant Ninja Turtles
This cartoon revolves around four teenaged turtles named after Renaissance artists—Leonardo, Michelangelo, Donatello and Raphael. They are trained in the art of ninjutsu by a master, Rat Sensei, and go around fighting crime. Being such an iconic series, they was even a live-action movie made in 2016 about these turtles.
Scooby-Doo
Scooby Doo, Where are you! This is a series about four teenage friends and their great dane talking dog, Scooby Doo. They try to solve mysteries that involve "supernatural" creatures. However, they always end up solving the cases by accident or through a series of stumbles and missteps. This series is bond to pique your child's curiosity and hone his/her detective skills! This cartoon has also went through a remake and there is even a movie, Scoob!, coming out in 2020.
The Flintstones
Set in the stone age, The Flintstones is about a working class family that goes by the name of Flinstones. It also is about their neighbours living in the town of Bedrock. The most popular characters in this show are Fred, Wilma, Pebbles, Bamm Bamm, Dino and others.
Smurfs
It's all about blue little creatures that live in mushroom houses in the forest and their bold adventures. Sing-a-long with us: "Next time you're feeling blue just let a smile begin, Happy things will come to you…" You can also consider watching the 2011 Smurf film with your child if the cartoon series is too difficult to find.
ThunderCats
"Who are the Thunder..thunder..thunder..thunder…cats?" They are actually cat-like humanoid aliens that were heroes in a tale of good versus evil. The characters in the action-adventure and science-fantasy cartoon are Lion-O (young Lord of the Thundercats), Cheetara, Panthro, Tygra, WilyKit and Snarf.
Transformers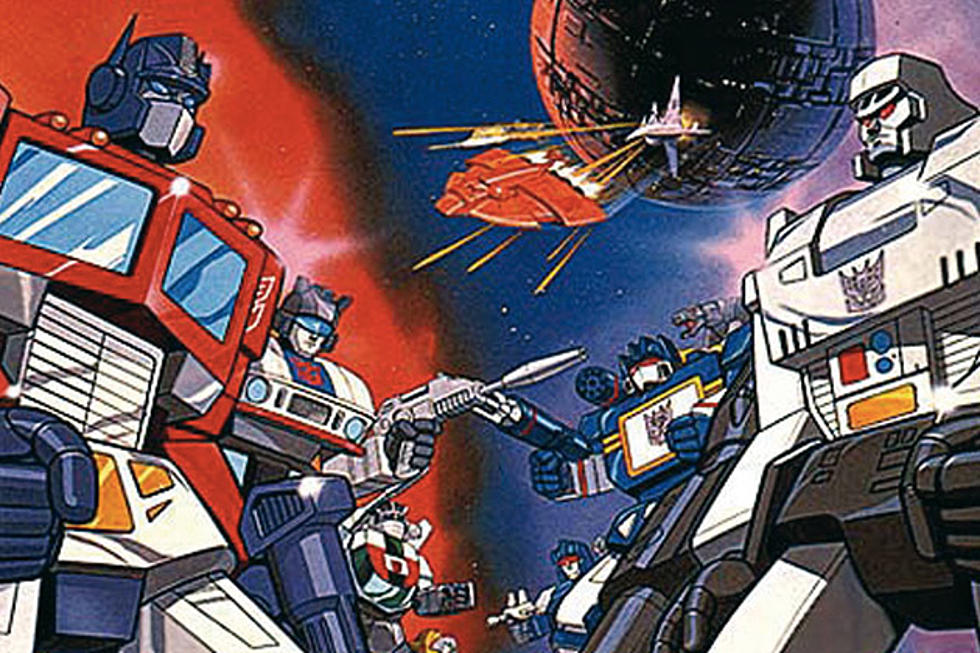 We have to admit that it is definitely way cooler watching these bots on the silver screen than on the TV and in cartoon form. They are after all…more than meets the eye. The series has definitely come a long way but since the movie version can be a tad more explosive and violent, why not introduce to your child the OG cartoon series before embarking on the cinematic version? We love Bumble Bee! What about you?